We offer leisurely strolls through one of Cebu's great natural treasures, the famous Kawasan Waterfalls. Kawasan Falls is located near Badian in the Barangay of Matutinao 45 minutes drive from our resort by jeepney. Once there, you will enjoy a one and a half hour round trip walk through the three falls plus any time you wish to spend enjoying the breathtaking swimming and rafting experiences you can have throughout your walk. This excursion is good for all ages and fitness levels.
The more adventurous can get an adrenaline kick a Kawasan Falls, there is a 12m high cliff from which you can launch yourself into the picture perfect blue water of Kawasan Falls. Alernatively float between canyons topped with lush green forest before relaxing at the stunning hot springs, would you be adventurous enough to take a dip in the 42 degree celcius hot spring?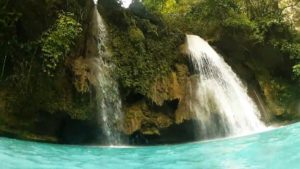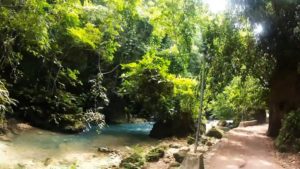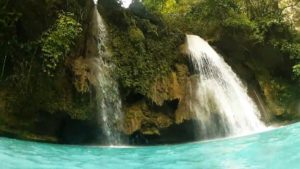 Looking something a bit more exclusive, have you tried Hidden Falls? South of Moalboal is a short and developed canyon. Steps lead you after a short walk to a beautiful hidden waterfall. Afterwards we relax in a hot spring. This excursion is good for all ages and fitness levels.