Discover Moalboal's hidden gem at the Blue Orchid Resort and Dive Center. Right at the end of White Beach is where you will find Moalboal's best kept secret. The Blue Orchid Moalboal resort is the best place to enjoy a relaxing holiday in a quiet location. Our friendly multilingual staff will welcome you in this idyllic setting for a relaxing holiday.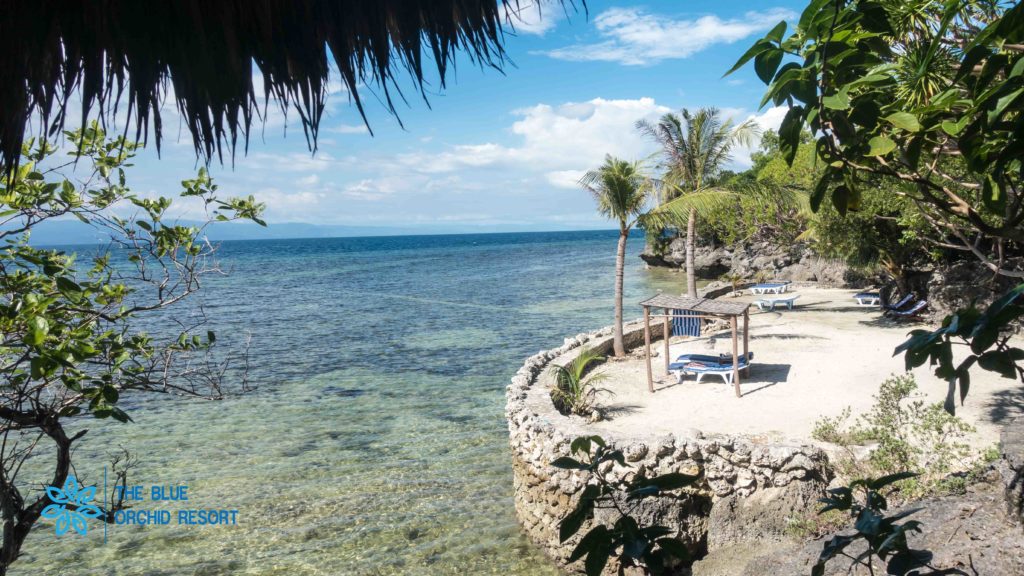 Our resort prides itself for its cozy and warm atmosphere. During the day, our beach and pool areas are perfect spots to enjoy a snorkel on our house reef and charge your vitamin D levels. Once happy hour starts, guests tend to like socialising around the bar area to share their adventures of the day. The Blue Orchid counts a total of 16 rooms, which makes it is easy to get to know the other guests in the resort. We offer a large range of accommodation options and different room types. You can find all the details about the different rooms on our Moalboal accommodation page. With a fabulous restaurant, pool, tennis courts and activities centre a weeks holiday can happen without ever leaving us.
Moalboal, Cebu
The island of Cebu is well known for its various activities : the adventurous canyoneering from the mountains down to Kawasan falls, swimming amidst the billions of Sardines of Panagsama or snorkelling with the whale sharks in Oslob. All trips can conveniently be organised at the resort. While our location at the north end of Basdaku White Beach is quite secluded. Still, you can reach the beach town of Panagsama within 15 minutes with a tricycle. If you feel like exploring the streets of Moalboal on your own, you can also rent your own scooter or motorbike to roam the streets of Moalboal. With the best reefs right on our doorstep, this is a perfect getaway for both the relaxed holiday maker or the more adventurous. Find out more on our Moalboal activities page.
The region of Moalboal is world famous for its scuba diving. Whether you are a certified diver already, or would like to blow your first bubbles underwater, check out our Moalboal Diving page to learn all about diving at the Blue Orchid Resort.