The Blue Orchid Resort has an on site dive shop and several onsite PADI certified dive instructors. We would love to accompany you on your first breaths underwater. If you have always wanted to learn to scuba dive, don't hesitate to talk to us.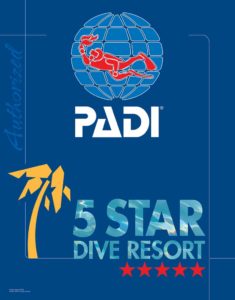 Discover Scuba Diving
Ever wanted to try scuba diving? Now you can with the PADI Discover Scuba Diving experience. Everything is provided as a part of this friendly 'try dive' session – you just provide the smiles!
After a basic review of the scuba diving theory, you jump into our pool to practice the most important scuba skills and take your first breaths from a regulator. Once you are comfortable with the equipment and have successfully completed the required skills, our PADI instructor will take you for your first dive in the ocean.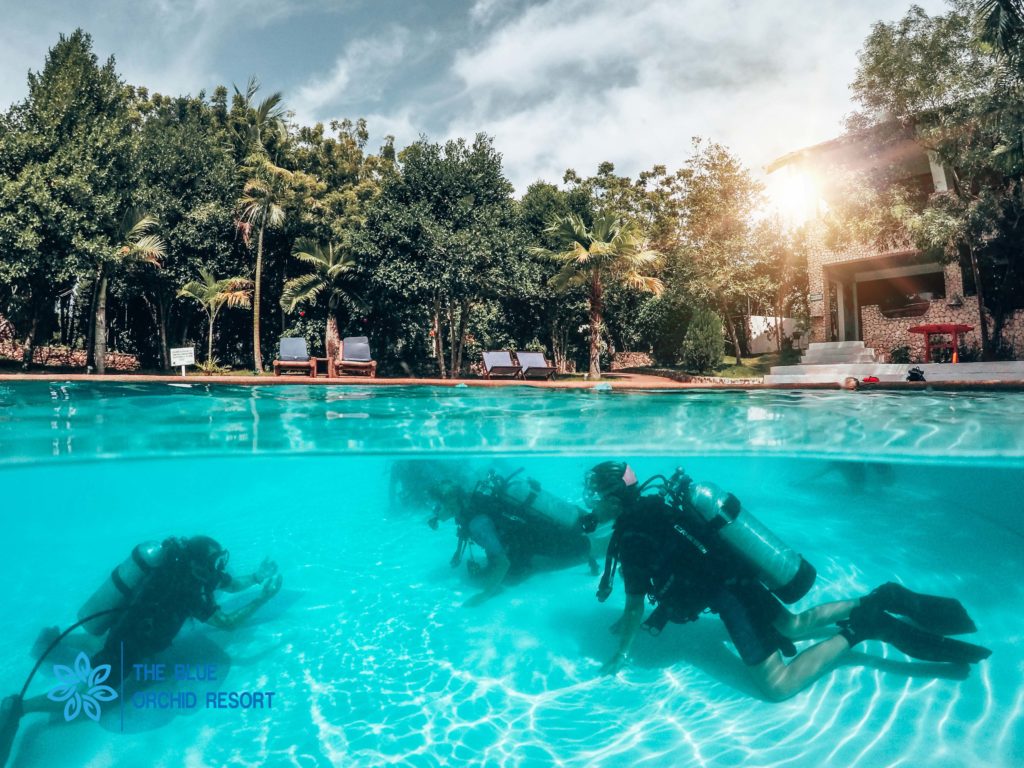 If you are certified but you have not been diving for a long time. This is highly recommended if it has been more than 1 year since your last dive. It will refresh your skills and give you more confidence to get back into the water and dive safely. 1 – 3 hours depending on how quickly you pick up your skills again.
The Open Water course is your first step in learning to dive – certifying you to 18 metres/60 feet and providing you with a diving license for life. The course usually takes 2-3 days, and consists of 5 pool training sessions, 4 open water dives, and 5 sections of dive theory (save your holiday time and start online learning at home today!)
At the Blue Orchid Resort we pride ourselves on small class sizes, with no more than 4 students per instructor – usually less. The open water dives are usually a combination of shore dives (walking out to our beautiful house reef) and boat dives, to ensure you get the best possible first diving experience in the Philippines. Expect pristine reefs teeming with exciting marine life, beautiful, healthy corals, and a great chance of seeing turtles swimming by.
Do you want your PADI? Start your adventure today by signing up for an e-learning program on your laptop or tablet.